So, for those of you who aren't familiar with the Outdoor Retailer Market....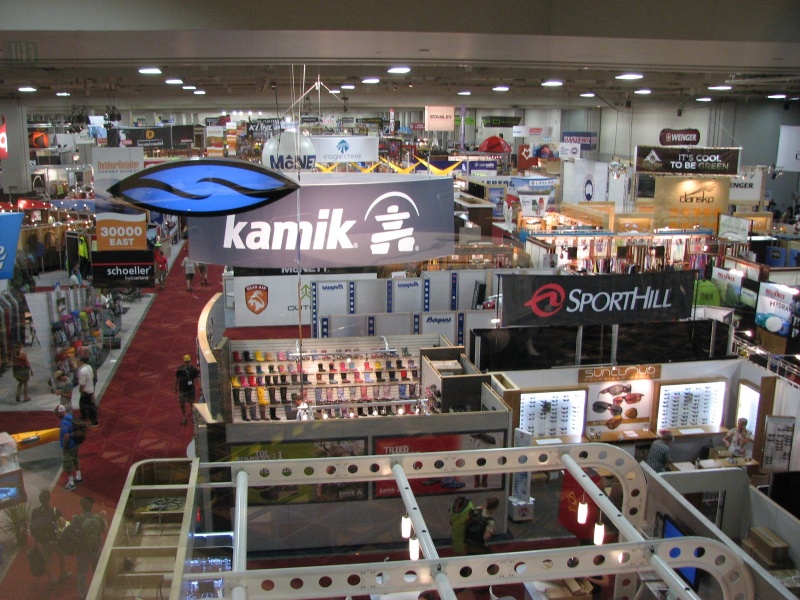 IT'S THE FREAKING BEST!!!
Basically, hundreds of Outdoor Retailers head to Salt Lake City, Utah where they check out the upcoming lates and greats of reputable brands (i.e., Icebreaker, MSR, Black Diamond, Suunto...).
This year, there are over 1000 exhibitors and each and every one of them will be showing the hottest new products coming out on the market for Winter 2013; anything from backpacking & fitness gear to outdoor survival and optics.
I have been a huuuuge fan of Outdoor Retailer Market, and if you have ever picked up a Gear Guide in your life, this is where it all comes from. Our favorite inside reporters for Outdoor retailer include The Gear Junkie and journalists from Trailspace. Although I don't have a media pass, I'll do my best to keep you guys updated from the show floor, and if I happen to see anyone from GJ or Trailspace, I'll try and photobomb.
The other awesome part of Outdoor Retailer, is the climbing community. All of the top climbing brands in gear & shoes head to the show to show off some of their new technologies and footwear. Usually, there is a climbing section where participants can have a climb and test out the new stuff, (I will definitely be checking that out.) AND rumor has it, that USA's own Sasha DiGiulian will be making some appearances. Sasha is the current #1 female climber worldwide, and it would be a dream to watch her climb in real life, so I'll make sure to keep an eye open and perhaps snap a vid.
So, this is where I ask you....What do YOU want to see?!
I am lucky enough to get to go on this trip and I want to make the most out of it! So, if there are certain brands or products that you would like to see, let us know and we will definitely do our best to find them. Do you want to see more action & people, or do you want more news on upcoming products. Do you want a top gear list, or just a jumble of everything - let us know!
We can't wait to show you what's coming next! Stay tuned!
-K